Renewable energy projects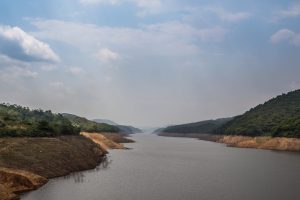 Joule Africa, Sierra Leone: Bumbuna II Hydropower Project
The Bumbuna II Hydropower is an expansion of the 50-MW Bumbuna plant on the Seli River. The project will significantly raise access to electricity at a national scale with the second phase expected to increase the power capacity of the first phase by 500% from 50MW to 252MW. The Project intends to implement good international practices for management of biodiversity and ecosystem services by aligning with International Finance Corporation (IFC) Performance Standard 6 (PS6). We worked with Joule Africa to develop and implement plans for identifying, mitigating and managing biodiversity and ecosystem services including a through a Critical Habitat Assessment, Biodiversity Strategy, and Biodiversity Action Plan.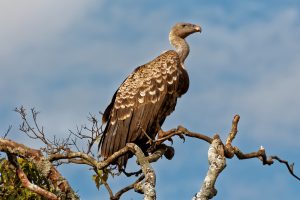 Kipeto Wind Farm, Kenya
The Biodiversity Consultancy played a critical supporting role in bringing Kenya's second largest wind farm to financial close in 2018. We were instrumental in helping the project align with PS6 for Critically Endangered vultures. This involved undertaking a net gain feasibility assessment, including collision risk modelling, residual impact assessment and offsets options analysis, field surveys, and developing a Biodiversity Action Plan. We have also coordinated national NGOs to develop offset actions. Our efforts in assisting the project's biodiversity risk management program and stakeholder engagement process have been recognised internationally and reported in the Financial Times and Medium.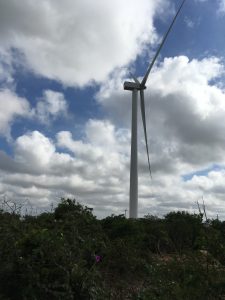 Araripe III Wind Complex, Brazil: Offset feasibility study and framework BAP
The Biodiversity Consultancy supported Casa dos Ventos (CdV) to develop three PS6-aligned offset sites to achieve no net loss of Caatinga vegetation, which is unique to northeastern Brazil. Construction of the wind complex on the Araripe Plateau (northeast Brazil) has involved clearance of Caatinga. We determined the feasibility of offsetting this clearance and assisted CdV to develop a framework Biodiversity Action Plan to implement offset activities on the ground.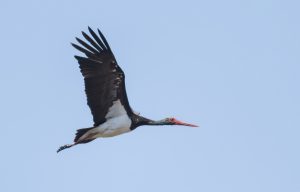 Lekela Energy wind farm project, Gulf of Suez, Egypt
The Biodiversity Consultancy worked with Lekela Energy to align with IFC Performance Standard 6, and EBRD Performance Requirement 6 for its development in the Gulf of Suez.
The Gulf of Suez is the centre for Egypt's oil and gas industry, and the focal region for the development of wind farms in Egypt. The area has high wind power generation potential and it is estimated that the western side of the Gulf of Suez could host wind energy projects with a total capacity of around 20,000 MW. The government of Egypt is targeting the development of wind farms providing about 13,500 MW by 2022.
The Gulf of Suez is also internationally important for migratory soaring birds and is a bottleneck on the Rift Valley / Red Sea Flyway. Lekela is committed to following global leading practice on risk management, to avoid and minimise impacts to migratory soaring birds and other biodiversity. To support this, we produced a Critical Habitat Assessment and an analysis of the potential cumulative effects on biodiversity.