Financial institutions are increasingly aware of the importance of nature in their business as a source of risk. Institutions recognise that large parts of their portfolios are dependent on biodiversity and ecosystem services – and that the ongoing erosion of biodiversity poses a threat.
Disclosure frameworks on nature-related risks and impacts are gaining momentum, such as the Taskforce on Nature-related Financial Disclosures (TNFD). And asset owners, regulators, consumers, and the public are advocating for – and in many cases imposing – greater accountability from business for their impacts and dependencies on biodiversity.
Impact investors and sustainability-focused businesses are growing in size and value, while shareholders and asset managers are seeking opportunities to invest in assets with an established, credible set of policies on sustainability. At the same time, public development banks and commercial financial institutions are reinforcing their sustainability strategies to mainstream biodiversity. The aim is to embed assessment and proactive management of risks and impacts ahead of asset allocation.
From blended finance to impact investing, financing solutions are being developed to reinforce the mitigation of risks and impacts to nature as a prerequisite to a transaction, and generate biodiversity-related and climate-related co-benefits.
We work with all facets of the financial sector to help organisations scale-up their investments in nature positive opportunities and to mainstream biodiversity into decision-making – from business strategy to asset allocation, through better policy design and investment screening. Many of the approaches we have pioneered in project finance and biodiversity footprinting are readily transferable to corporate finance, insurance, impacting investing and financial reporting.
Avoiding and offsetting impacts on nature – 'greening finance'
Integrating biodiversity – or greening finance – is about establishing biodiversity safeguards and assessment processes that account for and protect against biodiversity risk within financial and investment decision-making. Not all types of nature-related risk will be material to every company or investment opportunity. Having the methods and tools to screen and prioritise types of nature or biodiversity impacts will enable decision-makers to assess risk and relevance across their portfolio.

Investing in nature – 'financing green'
Financing green involves actively seeking to generate nature co-benefits by connecting sustainably-minded investors with biodiversity positive investment opportunities. Biodiversity is location-specific and projects looking for a biodiversity return on investment will need to be judged on their own merits. One of the key challenges is how to quantify the biodiversity impact of investment portfolios, which requires fit-for-purpose metrics and standardised approaches for measuring biodiversity. With our globally recognised biodiversity expertise and hands-on experience of advising operators and projects in the real economy, we are uniquely positioned to help clients refine their strategies and ensure investments are targeted at resilient nature positive assets.

Disclosing risks and mitigation – 'reporting green'
Reporting green is about disclosing nature-related issues. The TNFD framework will provide comprehensive disclosure recommendations and metrics. Though currently voluntary, various factors are pointing to its mainstream adoption to comply with emerging sustainability disclosure recommendations. The TNFD was formed, in part, as response to the corporate sector's successful reception of the TCFD's climate-related risk disclosure framework. With the rapid integration of TCFD into regulation across different markets, the TNFD may likely follow a similar accelerated trajectory from voluntary to mandatory.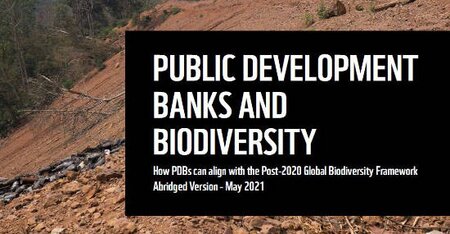 This new report published by WWF-France summarises a TBC-led study on how PDBs could support greening finance and financing green. It outlines five key actions PBDs can take to shift finance from potentially harmful activities to those which offer nature positive outcomes.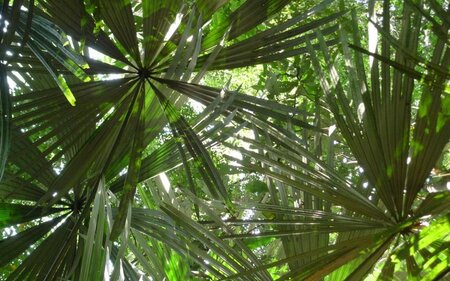 Written on behalf of IUCN, we prepared this paper as an input towards World Leaders' Dialogues at the IUCN World Parks Congress 2014, convened by IUCN and the Rockefeller Foundation at the Bellagio Centre, Italy.