Spatial planning, Strategic Environmental Assessment and wildlife sensitivity mapping
Spatial planning at landscape or seascape scale serves to de-risk potential investments and avoid negative impacts on biodiversity. Strategic Environmental Assessment (SEA) is increasingly applied to understand the impacts of policies, plans and programmes, and to guide sustainable development. SEA may incorporate wildlife sensitivity mapping to identify high- and low-risk zones for development.
We carry out a range of spatial planning work, including Strategic Environmental Assessment, with partners where appropriate. Our focus is on providing integrated, inclusive, and transparent assessments to guide planners and developers to understand the risks to local biodiversity and the trade-offs with other development constraints. This approach enables SEAs or other spatial plans to act as a positive tool to mainstream biodiversity into decision-making and national and regional planning processes.
Strategic Assessment for Wind and Solar Power, Ethiopia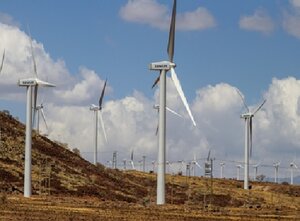 TBC led the biodiversity component of an outline SEA for wind and solar power for Ethiopian Electric Power (a parastatal organisation), on behalf of the World Bank Group. Working closely with in-country stakeholders, nine proposed development locations were assessed for biodiversity sensitivity, including potential triggers for Critical Habitat as defined by IFC PS6. TBC also developed sensitivity mapping to indicate areas of highest risk for vulnerable wildlife, including migratory birds, vultures and bats. This will help the government and future project developers understand risks and identify suitable locations for wind and solar projects.