A biodiversity management system is a set of policies, processes, and procedures used by an organisation to ensure it can fulfil the various tasks needed to limit biodiversity impacts from projects or activities. It sets expectations for the roles of responsibilities of those involved in the project or between the project and contractors.
This includes ensuring adequate capacity, competency and structures are in place to support implementation. A robust biodiversity risk management system incorporates the management cycle (Plan-Do-Check-Act or PDCA) and integrates key aspects of biodiversity risk management. Integrating biodiversity risk management into an existing Health, Safety, and Environment (HSE) Management System or ISO-14001 Environmental Management System (EMS) often represents a cost-effective route.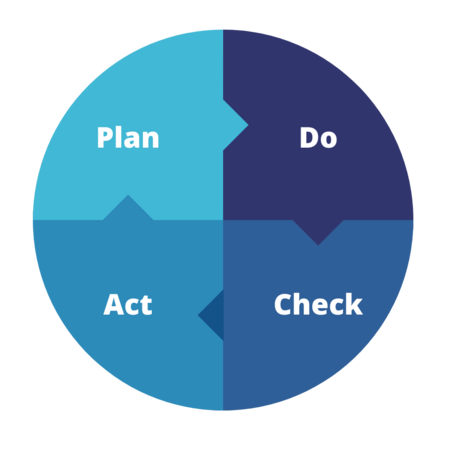 Plan-Do-Check-Act management cycle

Plan

Embedding biodiversity considerations into the company values and organisation. Establishing processes where biodiversity is integrated into decision-making.

Commitment & leadership
Roles & responsibilities
Objectives & processes

Do

Taking action to limit impacts to biodiversity through systematic programmes enabled by robust data management.

Programmes, planning & controls
Procedures & documentation
Biodiversity data architecture

Check

Tracking performance through a specifically designed long-term biodiversity monitoring and evaluation plan. Enabling adaptive management through an effective performance evaluation process.

Long-term monitoring
Biodiversity performance evaluation
Management review

Act

Driving continual performance improvement through a defined process for responding to poor performance or non-conformities.

Continual improvement
Corrective action
Nonconformities
An important principle to apply to a best-practice biodiversity management system is adaptive management. Uncertainties concerning the state of biodiversity or knowledge of how biodiversity would respond to changing environments and planned mitigation requires specific monitoring and evaluation. Adaptive management is only achieved with clear mechanisms for periodic management review and assigning corrective actions.