Small details, big picture 

Why does it matter?
Good biodiversity management – for business, finance or government – requires understanding how and where activities and value chains interact with biodiversity. Progressive biodiversity goals being set by companies today rely on capturing this information and interpreting what it means for a business's sustainability aspirations. Biodiversity data enable organisations to assess and mitigate the impacts of development, identify sensitive locations or species, and determine which investments provide the best biodiversity returns.
From data to insight
Our clients benefit from biodiversity data as it enables them to act, and they can act because we work with them to turn data into insight. We identify, analyse and interpret the data appropriate for their needs, integrate it with company-specific and other contextual information, and advise on filling gaps and incorporating data into workflows.
Our staff have co-developed or contributed to many key data sources, so we understand them 'from the inside'. We regularly use data for:
Science-based targets for nature: Identifying and understanding business impacts on nature and biodiversity is a cornerstone of setting science-based targets for nature. Quantifiable data are needed to measure a baseline and track progress.
No net loss and net positive impact: Whether site-specific or across a supply chain, achieving no net loss (NNL) or net positive impact (NPI) relies on biodiversity accounting – and measuring changes in the loss and gain of biodiversity values.
Footprinting for upstream supply chains: Understanding the biodiversity impacts for specific commodities or sourcing areas is a powerful guide to prioritising action – whether based on highest risk to biodiversity, largest footprint or potential reputational risks.
Where are the data?
Biodiversity data – and the contextual data needed to interpret it – are varied and often widely scattered. We actively track what data sources are available to rapidly identify which are relevant.
Platforms such as the Integrated Biodiversity Assessment Tool (IBAT) or the EU's Joint Research Centre make available a range of key data. IBAT combines and maps authoritative global data sets such as the IUCN Red List of Threatened Species and is especially useful for screening risks in early project design.
Derived biodiversity datasets like STAR (also available through IBAT) or ecosystem intactness use specific criteria to interpret and synthesise the underlying data, providing an assessment of the relative biodiversity significance of different places.
Point datasets like the Global Biodiversity Information Facility or the citizen-science eBird contain individual location records for species and so provide the finest-level granularity.
Commercial datasets, such as high-resolution maps of landcover change or LIDAR maps of terrain and vegetation, are often obtained by companies for technical design of projects. These can be valuable for understanding biodiversity risks and dealing with challenging issues of project design and infrastructure placement.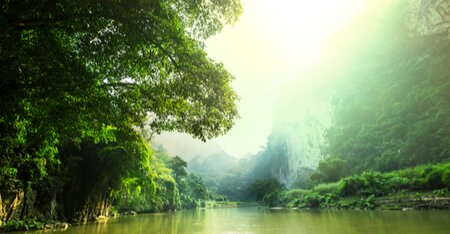 Environmental DNA (eDNA) as a tool for biodiversity surveys is a relatively new, but rapidly developing field. In this briefing note we look at the current state of eDNA approaches.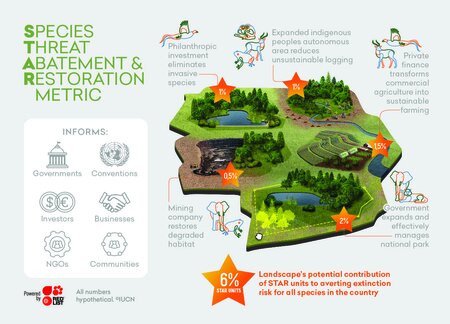 STAR, the Species Threat Abatement and Restoration metric, gives businesses, financiers, investors and governments a practical and comparable tool to quantify how specific actions at specific locations can contribute to global targets on species extinction.