Charting a course to nature positive
14 March 2022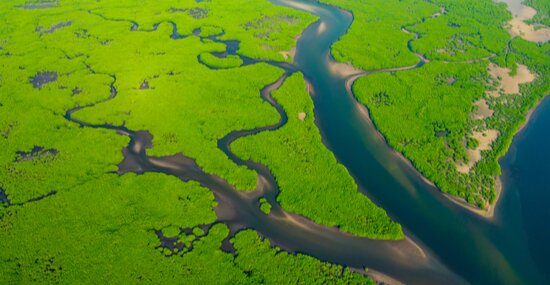 A shared global goal and a new way of thinking about sustainability. Nature positive has set down roots in the business world and is laying out a challenge to those companies that want to lead on sustainability.
It is an opportunity for businesses to act, but also a journey which will require companies to navigate different tools, metrics, targets and resources so that actions and outcomes contribute to the global ambition of nature's recovery.
To play a meaningful role in enhancing the resilience of our planet and to halt and reverse nature loss requires a commitment to integrate nature into business and sustainability decision-making. What that looks like in reality will depend on each business – where it operates, the materials it sources, the species and habitats it impacts, as well as its ability to positively influence other actors within its own value chain and beyond.
What businesses that want to go nature positive will have in common is the ambition to transform their relationship with nature – not simply taking responsibility for their impacts on the natural world but offering a meaningful contribution to nature's recovery within and beyond their immediate value chains.
Discover more about how a business can chart a course to nature positive in our latest insight.
Categories: Insight, Biodiversity Strategy, Nature Positive, Biodiversity Risk and Opportunity
Business & biodiversity
Join our mailing list to get the latest developments in business and biodiversity