Certified community forests positively impact human wellbeing
6 August 2021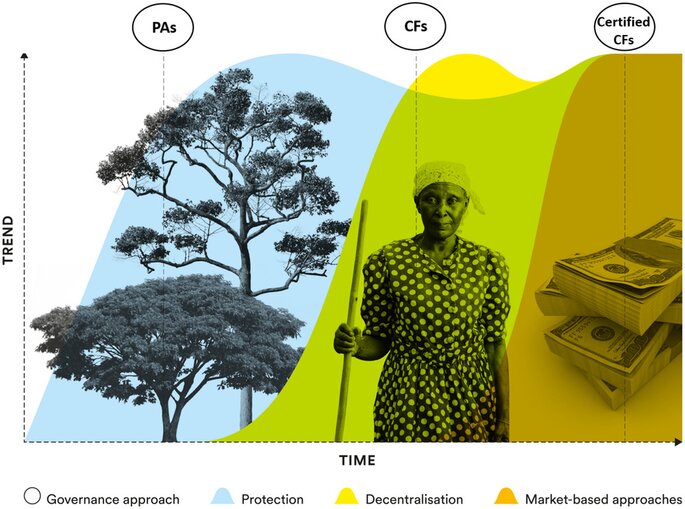 Certified community forests positively impact human wellbeing and conservation effectiveness and improve the performance of nearby national protected areas
A new study in Conservation Letters and led by TBC's Robin Loveridge shows that when locally led forest management practices are integrated with international best-practice forest certification standards, both people and forests benefit.
Protected Areas (PAs) are often the first tool in the conservationist's tool kit for preserving biodiversity, but they are not always effective. As a result, PA management has undergone a major rethink in recent years, including experimentation with strictly protected 'fortress conservation' PAs, decentralised and locally governed PAs, and more recently, the introduction of market-based approaches.
Based on research in Eastern Tanzania, this study found that community-led forest governance combined with Forest Stewardship Council certification led to a positive impact on local human wellbeing and forest conservation. Not only that, but this innovative governance approach also reduced gender inequality and contributed to improved management of the wider landscape – particularly they had a positive impact on neighbouring national protected areas.
Categories: Agriculture & forestry, Publications
Business & biodiversity
Join our mailing list to get the latest developments in business and biodiversity