A metric for spatially explicit contributions to species targets
26 July 2021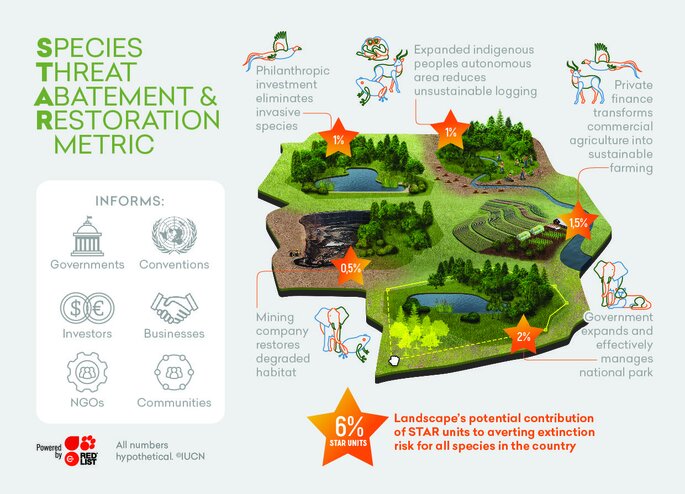 A metric for spatially explicit contributions to science-based species targets
There is a pressing need for reliable and comparable biodiversity metrics to support nature protection and restoration. STAR, the Species Threat Abatement and Restoration metric, gives businesses, financiers, investors and governments a practical and comparable tool to quantify how specific actions at specific locations can contribute to global sustainability targets on species extinction – crucial for prioritising actions and setting science-based targets for nature.

The metric is outlined in a new paper in Nature Ecology & Evolution. In 2017, TBC worked with IUCN and Birdlife International to develop the initial STAR methodology. The paper represents a further collective effort involving over 50 organisations around the world.

STAR offers a framework on species distributions and threats that can be used worldwide, enabling organisations to identify where targeted actions could have the greatest benefits and to map, quantify and compare risks and impacts. It links actions to outcomes in a common language for use by a wide range of stakeholders.

For those of us in business and biodiversity, the continued development and application of the STAR metric is one to watch.
Categories: Publications, Biodiversity Accounting, Biodiversity Strategy, Nature Positive, Biodiversity Risk and Opportunity
Business & biodiversity
Join our mailing list to get the latest developments in business and biodiversity